Book your guided tours in Granada and the Alhambra with Lolita's Tours.
Guided tours in small groups
Granada and Alhambra tours with official guide
Discover Granada: book online guided tours and tickets with official guides for the Alhambra, Albaicín or Sacromonte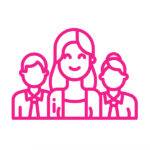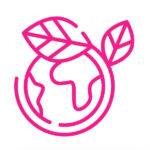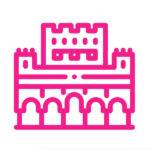 Opinions about our Guided Tours in Granada and the Alhambra
What do our customers think?

Totally recommended too. The best, the extra tips from the guide about tapas, bars, nightlife…Thanks Juani!"
«On our last visit to Granada we could not visit the Alhambra and we did a tour of the surroundings with this agency. We liked it so much that we did not hesitate to hire them to visit the Alhambra this time. It is a place that we had always wanted to visit and about which we had heard so many stories and legends. It was great to do it with Lolita's tours. It more than met our expectations. Our guide, Juani, was extremely knowledgeable about the history of the Alhambra and Granada. The visit and his explanations were very interesting, as well as making it super enjoyable. We were left wanting more and the next day we did the tour of the Albaicín and Sacromonte.
"The Alhambra smells of jasmine, laurel, orange blossom, earth and dust. It smells of sun-warmed stone, marble, and mud. It is rough and smooth. Hot and cold. It is simple, simple, kind and transparent. But it is also dark, convoluted and mysterious. If you ask me what the lattice of the Generalife was like or the one in the Sultan's bedroom in the Nasrid Palaces, I probably won't be able to tell you, but I do remember what I felt when I saw it. And I remember that Juani was there, with his sweet and cheerful tone reminding me of what the Alhambra makes you feel at every moment. Him reminding me to look with all my senses.

I can recommend this company and ask for Juanita guide – she is the best guide I ever met <3 ! «
«I visited Granada second time and with Lolita's tour and it was incredible time. I met very nice lady – Juanita – and she explained the history of Granada but she also let me feel the Spirit of Spain, Granda, Flamenco. You will definitely love the tour because she will give you many details about history but she as well as tips how to spend not a lot of money and eat Tapas as a typical Spanish person. She is an expert in Tapas for sure. I will come back and take another trip with Lolita's tour one day!